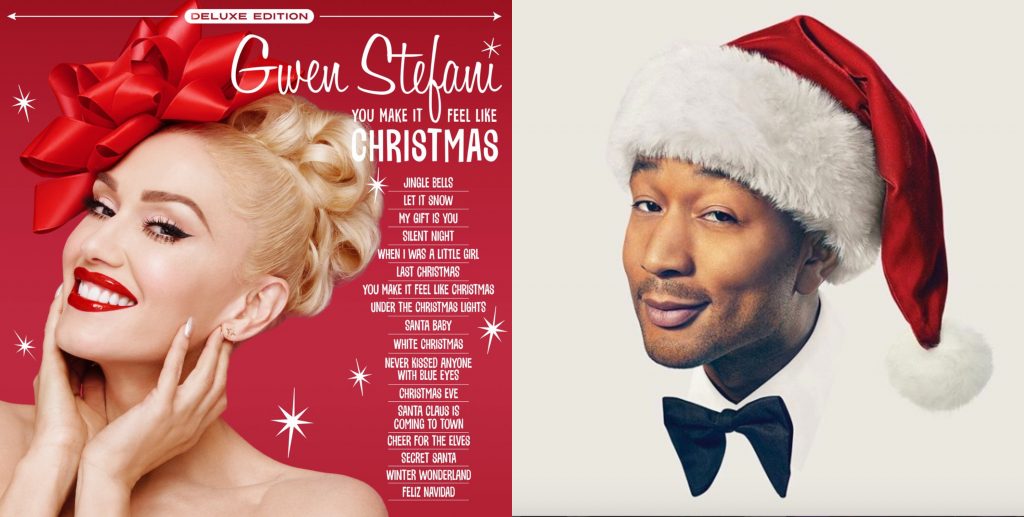 And John Legend's taking his on TOUR!
Today is Gwen Stefani's birthday, and she announced that she'll be putting out a deluxe version of the Christmas album she released last year. You Make It Feel Like Christmas's Deluxe Edition will have FIVE new songs, including a cover of "Winter Wonderland" and some original tracks. The album will be available October 26th.
John Legend announced his Christmas album on Monday, and he'll be touring to support it. A Legendary Christmas will feature classics like "The Christmas Song" and "Have Yourself a Merry Little Christmas," and, like Gwen's some original songs, too. Like this one, "Bring Me Love" which he teased in his Instagram announcement, and is a BANGER:
Seriously I heard like three notes of that and was like "ok that's the new All I Want For Christmas Is You." Bet. A Legendary Christmas will also hit stores October 26th, but preorders are available already.
And you've got two chances to hear see John perform it live! He's going on tour with the new album and there are two Philly-area dates: Black Friday at The Borgata in AC, and December 4th at our brand new Philly venue, The Met. Tickets go on sale Friday morning at 10am.
Remember, the Christmas Music Survey will be opening up soon, so if you want to mount a campaign to get the new Gwen and John Legend played it's a great time to start!