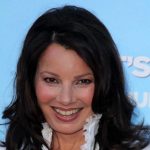 Who could forget Fran Drescher and that voice!?! It looks like The Nanny is in talks to reboot. But this show won't be picking up from where there left off… 20 years after the series finale. The series ended with the nanny from Queens marrying her dashing British boss Maxwell Sheffield, and having kids of her own.
She'll be opening her big Queens mouth for the greater good…branching out into all kinds of topics and issues.  "I'm not looking to revisit Fran Fine because, first of all, it wouldn't be the same show. It can't be 'The Nanny' — I'm Mrs. Sheffield now!" she said.
Plenty of loose ends to be tied up… But I think this show will be a winner!
~By: Angel Donato