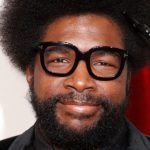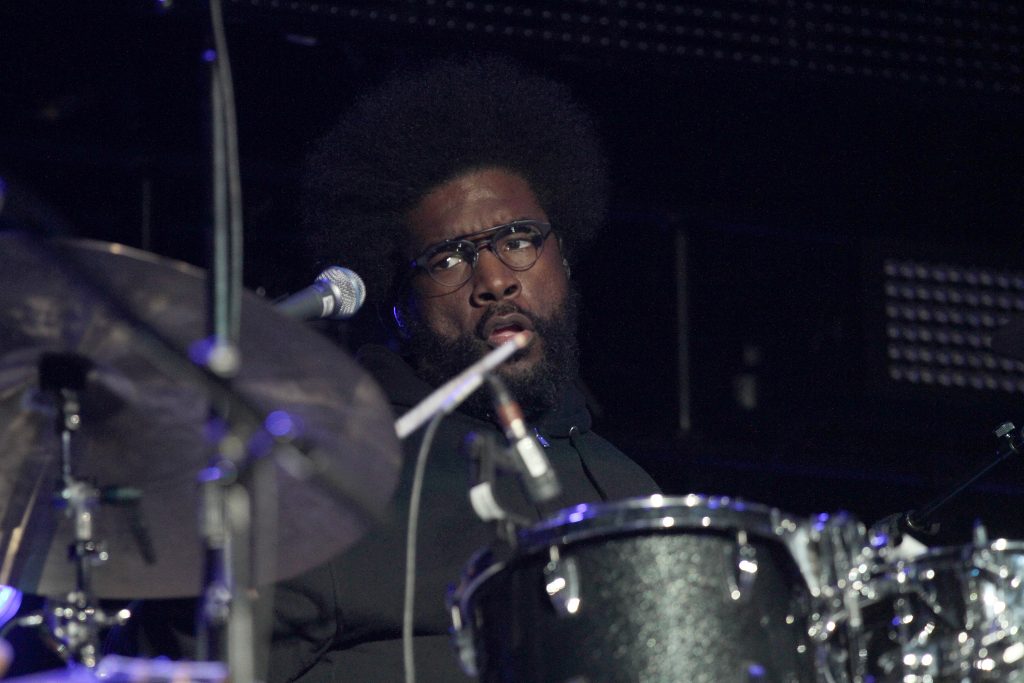 Philly's own Quest Love would love to see every child who would like to see A Wrinkle In Time, and he is making a way with the #WrinkleChallenge.
*breaking news* im startin the #WRINKLEchallenge — because it's IMPORTANT that children see this film. if you are able to donate ($10 bucks or $10 katrillion) please rise to the occasion. SUPER EASY! click here https://t.co/rCnBXfRqRG

— Questlove Gomez (@questlove) March 6, 2018
….and after he launched the challenge he went straight to his celebrity friends for support:
ok @jemelehill, will you participate in my #WrinkleChallenge? help kids who would otherwise not be able to see #AWrinkleInTime? (one tick or entire theater?) https://t.co/rCnBXfRqRG and challenge other people to do so as well?

— Questlove Gomez (@questlove) March 6, 2018
dear @Oprah im challenging you to just cop ONE 10 dollar ticket https://t.co/rCnBXfRqRG to your own movie #WrinkleChallenge —-really its a cheap ploy for you to follow me, so you can't blame a guy for tryin….signed, your favorite DJ ?sto

— Questlove Gomez (@questlove) March 6, 2018
And some have already accepted the challenge:
Challenge accepted @questlove! I just sent 50 kids to go see @WrinkleInTime! Who's next? Tag your friends! I'm calling on —> @itsgabrielleu to take the next #WrinkleInTimechallenge!! https://t.co/dhVolScKcy

— Robin Thede (@robinthede) March 6, 2018
In case you haven't seen the trailer and have no idea about the premise of A Wrinkle In Time, watch the trailer now!
My daughter Eliana asked to see this movie wayyyyyyy back in November when she started planning her birthday (March 16th). She said, "Mom, for my birthday I want to have one friend sleepover and go see A Wrinkle in Time." And now we are here (geez time goes so fast, I remember thinking…'that's a longggg time away')! I will be taking Eliana her friend Maddie and myself to the movies Saturday night. Super excited to have a serious, but fun conversation with the girls on the ride home after the film is over.
If you didn't know there was a #BlackPantherChallenge that enabled THOUSANDS of children who would have otherwise been unable to see the movie, go! So now let's hope another LARGE group of kids are blessed with the chance to see this movie. As you know, going to the movies is NOT a cheap experience. Sheesh…far from. A few weeks past I took Eliana and Shiloh and their two friends to see Coco and for the 5 of us, popcorn drinks and candy I cashed out right at $100. That's crazy!!!!
I hope you enjoy yourself this weekend and maybe just maybe we will see you at the theater! We go to the Deptford AMC….recliner seats….the ONLY way I roll anymore. If the theater doesn't have recliners, I wait until I can find a theater that does. Spoiled brat? Maybe.
Thanks for stopping by!
jes.jordan.